Dec
4
Sun
2016
Winter, Fire and Snow

@ Newman Center for the Performing Arts
Dec 4 @ 4:00 pm – 6:00 pm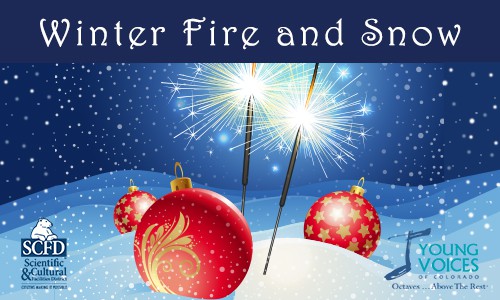 Let the children of Young Voices of Colorado help get you in the spirit for the holidays! Join us as the 6 choirs of YVC sing a variety of music about Winter, Fire and Snow. Traditional holiday music will be performed along with pieces that you may need to add to your all time favorite children's choir music list. The finale will feature all 200 children singing selections from Polar Express!
Some of the pieces that will be performed are: 13 Days of Christmas (made famous by Straight, No Chaser), We Three Kings, My Favorite Things, Jingle Bells, Fa La La Noel, Kalinka, This is Winter, and Dan Forrest's There is Faint Music.
Jan
18
Wed
2017
Free Preview Class

@ Young Voices of Colorado Studio
Jan 18 @ 4:30 pm – 5:15 pm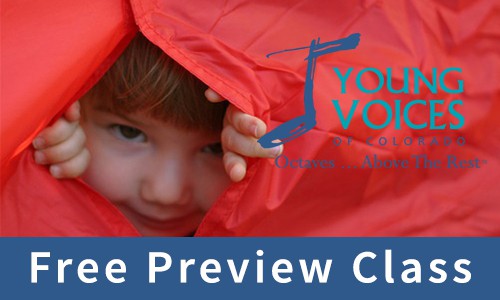 For singers ages 3-6 there is no audition! Please have interested parents register at www.youngvoices.org/join.
A FREE preview class for interested families will be held from 4:30-5:15 pm on Wednesday, January 18 to our Young Voices Studios. Send in a "join the choir" form so we'll know to expect you. Come check us out! Your attendance does not obligate you to join, but we bet you will want to be a part of these fun music program after your child takes part in this preview class!
---